An agency's human assets directly impact the success and quality of services delivered to the communities that agency serves. Due to the nature of their roles, managers and supervisors are the instruments through which performance and productivity happen in any organization, and managing and supervising require unique sets of knowledge, skills, and competencies. NAHRO Professional Development's High Performance Management seminar provides key knowledge as well as the opportunity for participants to experiment with and experience critical tools and techniques that can assist them to more effectively manage and supervise staff.
NAHRO's High Performance Management Seminar is a two-day class  designed to be cutting edge learning experience, employing contemporary, validated knowledge. It is a participant-centered interactive course that engages participants in a self-assessment of their key competencies and management styles. It provides the opportunity to use exercises, case studies, assessments, simulations and other reinforcement techniques that anchor the learning.
Advanced registration required. Two day training is $695 per person. Training begins Wednesday, September 8th at the DECC in Duluth at 9:30am and adjourns Thursday, September 9th by 4:30pm. 
Registration price includes access to the Friday sessions of our Annual Conference.
Lodging space is limited. View our Annual Conference page for lodging information and book your room today!
Sign up today to ensure your spot for this highly recommended training from NAHRO. 
*Advanced registration required.
Key Elements
Roles and Responsibilities in Management and Supervisory Positions
Identifying Critical Competencies
Individual Communication and Management Self-Assessment
Understanding Others – Similarities and Differences
Communication Techniques to Obtain Results
The Power of Listening for Understanding
Conflict Management
Elements of Productive, Motivating Work Environments
Effective Hiring, Training, Coaching and Disciplining Techniques
Critical Thinking and Problem-Solving that Address Causal Issues
Goal Setting, Decision-Making
Collaboration and Teamwork in Work Groups
Minnesota NAHRO Cancellation Policy:
Cancellation requests must be made in writing and sent to

 

[email protected]

. 
Refunds: Registration fees are refundable less a $75 per person administrative charge if notification is received no later than 5:00 p.m. 15 days prior to the start of the conference.
No refunds or registration transfers will be permitted within 15 days prior to the start of the conference. You may send a substitute attendee to the same training/conference for which you registered but can no longer attend.  Please inform us in writing of any substitutions at least three business days prior to the start of the conference.
Advance registration and full payment are required in order to be admitted to the training or conference. We may not be able to hold your spot if full payment is not received  at least 14 days prior to the start of the conference.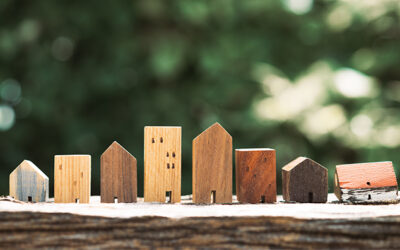 HUD recently published its Request for Comments: National Standards for the Physical Inspection of Real Estate (NSPIRE) and Associated Protocols in the Federal Register. The request for public comment is focused specifically on the inspection standards associated with...
Register For MN NAHRO's Spring Conference!