Promoting strong, viable communities for all Minnesotans
Housing Authorities, including their commissioners, staff and residents, are a valuable and reliable resource for legislators to make informed decisions. 
Your voice matters!  Minnesota NAHRO helps its members advocate for resources and programs at the federal and state level.  
Why does advocacy matter? Strong relationships with state and federal legislators can lead to a better understanding of community needs, which in turn creates an opportunity for legislation that helps your programs and community.
Legislation affects your operating budgets, for better or worse. These decisions can also affect the ability of your agency to start other programs your community may need or want.
If you do not tell "your story", someone else may tell it for you.
Housing Authorities understand the housing and community development needs and the challenges at the local level, and you are in the best position to tell the story.
Minnesota NAHRO has a long history of being a successful advocate for its members.
Member Advocacy
Your voice matters!  Minnesota NAHRO helps its members advocate for resources and programs at the federal and state level.
We advocate for funding and programs.
We provide tools and resources to help you tell your story.
We provide action alerts and key talking points to help you connect with your lawmakers. 
Minnesota NAHRO Small Agency Toolkit
With a $7.7 billion surplus and another $1.25M in American Rescue Plan funds, lawmakers have the opportunity to make real progress and reduce housing cost burden, improve the condition of homes, reduce home ownership disparity, and increase stability. In doing so, lawmakers will ensure children and families thrive, workers perform, businesses succeed.
Housing champions are asking for $2 billion in 2022. That includes: $1 billion to create and save homes, which would build new rental and ownership homes for 8,000 families and ensure 10,000 families can remain in their homes. $1 billion to create access and opportunity to housing would ensure over 137,000 families have the rental assistance to afford safe, quality homes and expand homeownership to roughly 5,000 first generation homeowners. The abrupt end of RentHelpMN exacerbates the urgency of providing permanent, affordable homes and the assistance to access a stable home. 
All Minnesota should have a safe, secure place to call home. Minnesotans of color, particularly Black, Latino, and Indigenous, are disproportionately harmed by poor housing quality, inequitable policies, and one of the largest homeownership gaps in the nation. Investing in housing will provide stability, choice in rental for low-income renters, and homeownership and wealth-building opportunities for generations to come. 
Send Your Letter To Congress in Just 5 Minutes
Take Action at NAHRO's Advocacy Center 
Congress needs to do its job! Congress has yet to approve the FY22 budget even though we are nearly 5 months into the fiscal year.  The debate continues over the appropriate level of federal funding for HUD programs.  Congress needs to hear from you and it takes just 5 minutes. 
With just a few clicks of your mouse, the NAHRO Advocacy Center will help you send a letter to your federal lawmakers.  Urge them to do their job and pass a robust levels of funding for the Transportation-HUD appropriation bill.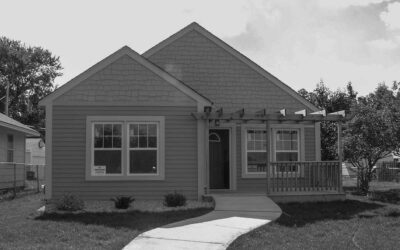 This week HUD published a notice [Notice PIH 2022-18 (HA)] expanding the eligible uses of the administrative fee for the Housing Choice Voucher (HCV) program. The notice is titled "Use of Housing Choice Voucher (HCV) and Mainstream Voucher Administrative Fees for...