Thanks for Joining Us in St Paul!
Scroll down for session materials available to conference participants.
Every year, the Minnesota chapter of the National Association of Housing and Redevelopment Officials (NAHRO) connects industry professionals from across the housing sector to share best practices, lessons learned and provide expertise on the programs and services provided by housing authorities.
This year, our 2022 Spring Conference was unique as we hosted our regional event featuring industry leaders and experts from the Upper Midwest. This conference included the eight state region and had affordable housing professionals from the Upper Midwest including Illinois, Indiana, Iowa, Michigan, Minnesota, Nebraska, Ohio, and Wisconsin.
Conference Details
Our conference offers a range of topics provided by industry experts and experienced practitioners.  Our sessions address the many challenges and opportunities facing Housing Authorities today including:
PRESERVATION & PRODUCTION – We have many sessions that will explore strategies to create and preserve affordable housing. Don't miss these development and real word examples to help you address the housing needs in your community.
INNOVATIVE APPROACHES- Housing Authorities have been innovative leaders in providing affordable housing & programs.  These sessions showcase the creative approaches of our Housing Authorities as they address local needs.
RESIDENT & CLIENT SERVICES – The pandemic has impacted residents is so many ways & brought to light many inequities. We have many sessions that will help staff provide better customer service, respond to challenging situations and provide more opportunities for residents.
SMALL AGENCIES – Small housing authorities face unique challenges & we showcase how small agencies across our region have tackled these challenges with innovation and collaboration.
AGENCY OPERATIONS – Housing Authorities are unique local entities with a mission. We have sessions to help Housing Authorities ensure the organization has the tools and resources to get the job done.
HUD PROGRAMS IN ACTION – The administration of HUD programs is a core function of Housing Authorities. Our sessions will feature how agencies in our region are managing these programs effectively to provide affordable housing & serve our communities.
COMMISSIONER NATIONAL TRAINING – Our 2 day training just for Commissioners provides an overview of agency finances and budgets, policy development, customer relations, Board-Executive relations, boundaries, and other strategies to ensure successful board leadership of your agency. 
Elite Sponsors
See our full list of sponsors
Session Information for Participants
We post session materials as they are provided by the speakers. Check back again for more items in the coming week.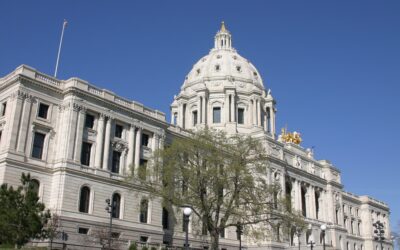 Minnesota NAHRO adopted a legislative agenda based on three priorities: People, Production, and Preservation. Our advocacy efforts shared stories of how important empowering Minnesotans to thrive through increased access to safe and stable homes, increasing the supply...