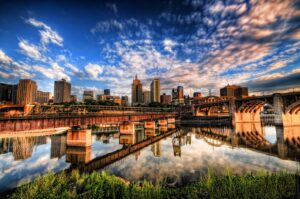 SAVE THE DATE
Pack your bags and join us in St Paul, Minnesota for our 2022 Spring Conference.
May 24-26, 2022
St Paul Intercontinental Riverfront Hotel
11 East Kellogg Blvd, St Paul, MN  55101
Exhibitor and sponsorship registration will open in late January 2022.  
Event details and attendee registration will open in late February 2022. 
Minnesota NAHRO Call for Presenters 
Please submit your proposal using the online form below by January 25, 2022 
Minnesota NAHRO seeks proposals for our Spring 2022 conference which will be held on May 24-26 in St Paul. Please submit your session proposal no later than January 25, 2022 by 5pm via the online form. If you have questions or need additional information, please email [email protected].
This conference is unique in that Minnesota NAHRO will host affordable housing professionals from an eight state region including Illinois, Indiana, Iowa, Michigan, Minnesota, Nebraska, Ohio, and Wisconsin. The event will focus on connecting industry professionals from across the housing sector to share best practices, lessons learned and provide expertise on the programs and services provided by housing authorities.
All workshop proposals are welcomed and will be considered. All applicants will be notified on the status of their proposal by February 4, 2022. Thank you in advance for supporting Minnesota NAHRO as we plan for a successful event.