COVID Fatigue? Strategies to Help Our Front Line Staff & Residents
Friday, February 26 at 1pm (90 minutes)
It has been almost a year since we first heard the words "coronavirus" and "pandemic".  In that year, we have all experienced COVID fatigue – especially among our front line staff and residents.  Join us for this session that will focus on strategies to help navigate the many COVID challenges.  Some of the issues that will be addressed include:
the important of self care and strategies for housing authorities to support front line staff
de-escalation techniques especially for those day to day interactions that are faced by our staff and tenants
how can "trauma informed care" improve the way in which we communicate with our staff and tenants
Our speaker is Lisa Marvin of Essence Properties in St Cloud.  She brings decades of experience as a landlord and property manager who serves low income households and subsidized units.  She has lived the many challenges and new experiences we have faced in the last year and will share what she has learned in this COVID year.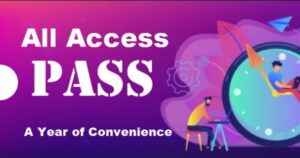 One Year At One Price
Including This Online Training
Our All Access Pass gives you access to Minnesota NAHRO's 2021 Virtual Trainings and Events including this online training and our Spring 2021 Online Conference. With this offer, you pay a one-time fee to receive an entire year's worth of savings and benefits. 
Our online training topics will address the many issues and challenges you face.  The following list represents some of the topics to be provided online in 2021.
Includes these Timely Topics: 
COVID Fatigue? Supporting Our Front-Line Staff & Residents – Feb 26
What to do When the Eviction Moratorium Ends
COVID Emergency Rental Assistance Programs & HRAs
2021 POHP Application
Finance for Small HRAs
Fair Housing for HRAs
Includes these 2021 Online Events & Issues:
Day at the Capitol – February 25th
Spring Conference – May 2021
PLUS DISCOUNTS ON THESE IN PERSON LIVE EVENTS: 
Leadership Retreat
July 27 & 28 at Madden's
Annual Conference
September 8-10 in DECC, Duluth