Promoting strong, viable communities for all Minnesotans
Minnesota NAHRO Resources
Minnesota NAHRO provides timely and relevant information as part of our member benefits. 
Our resources include regular communications via email with news and updates plus online resources.
Minnesota NAHRO's Online Resource Library is a member-only resource that provides sample policies and forms. 
Minnesota NAHRO is working to help our members respond to the Coronavirus during this quickly developing situation. We will be posting tools and resources to this webpage and holding conference calls to share information. 
Postings
Minnesota NAHRO is proud to provide a space for our members to promote any job & RFP opportunities they have available to housing professionals throughout Minnesota. Postings are free to members. To get your job/RFP posted, email position description, application details, and deadlines to [email protected].
Opportunities will be posted as soon as possible and available to the general public.
Open until filled. The Duluth Housing & Redevelopment Authority (HRA) has an opening for a full-time Property Manager. We are looking for a self-motivated person who is thorough, reliable, and has experience with the administration, management, maintenance,...
read more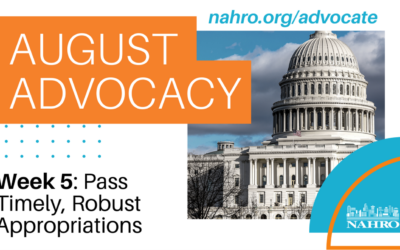 Our final week of August Advocacy in HERE! Congress should provide full funding of affordable housing and community development programs to meet the needs of the nation's communities. In the current affordable housing crisis, it is more important than ever for...