Good to See You! Scroll down page for the event materials posted under Participant Information.  
Thanks for joining us for our Spring Symposium at Sugar Lake Lodge in the northwoods just outside of Grand Rapids, Minnesota.  Our symposium features three interactive workshops that will offer in depth learning opportunities while building your network amongst your HRA peers.
Our 3 day event will provide personal and leadership skills tailored to those who work in housing authorities, including executive directors, team leaders and front line staff. Each highly interactive workshop is designed to enhance your leadership effectiveness and develop your communication skills while engaging with your peers from across the state.
Plus all of this will take place in the distraction free location of Sugar Lake Lodge surrounded by the beautiful Minnesota Northwoods.  This unique location will take you out of the office, get you away from the many distractions of your busy HRA and allow you to recharge and refocus.  
More details about the symposium workshops and pricing options are provided below. Book your lodging and meal package directly with Sugar Lake Lodge – details provided below including a fillable form.    
Elite & Platinum Sponsors
See our full list of sponsors
Registration: early bird rate will be applied at checkout
Minnesota NAHRO Event Cancellation Policy
 Cancellation requests must be made in writing and sent to [email protected].
Refunds: Registration fees are  refundable less a $100 per person administrative charge if notification is received no later than 5:00 p.m. 10 days prior to the start of the training.
No refunds or registration transfers will be permitted within 10 days prior to the start of the training or event. You may send a substitute attendee to the same training/conference for which you registered but can no longer attend.  Please inform us in writing of any substitutions at least 7 business days prior to the start of the event.
Advance registration and full payment are required in order to be admitted to the training or conference. We may not be able to hold your spot if full payment is not received prior to the start of the event.
Emotional Intelligence for Enhanced Leadership and Effectiveness

Speaker & Facilitator: Lisa Sorenson, MA, LP
Ms. Sorenson is an expert facilitator who provides training in areas such as interpersonal connections and customer service. She specializes in strategies to better understand one's interpersonal style and emotional intelligence to help staff develop the tools needed to maintain and/or enhance interpersonal influence and desired outcomes in the workplace.
A primary goal for any organization is to maintain highly qualified, motivated, and professional staff that provide effective customer service, both internally and externally. With change occurring daily, it is important to develop practical and effective customer service techniques that can quickly enhance trust and rapport among colleagues as well as with external customers, which in turn, positively effects customer service outcomes.
One critical technique is enhanced emotional intelligence in the workplace. Quite simply, emotional intelligence is a set of competencies that enhance your ability to relate positively to others in the workplace. Cutting-edge research into emotional intelligence has shown that it plays a critical role in higher productivity, performance and job satisfaction. People who have effective emotional intelligence are more confident, more capable, and earn greater respect from their colleagues. They are also better able to stay calm, flexible, and focused when challenges occur. If you're looking for a way to improve your relationships across your organization, understand how and why others behave the way they do, and achieve greater success in all your job-related endeavors.
Demonstrating the Public Value of Your Housing Authority 
Speakers & Facilitators: University of Minnesota Extension faculty
The current economic climate has placed significant pressure on the budgets of state and local governments, compelling citizens and policy makers to scrutinize the value of government departments, public agencies, and non-profits which receive public funding.  University of Minnesota Extension offers a workshop, "Public Value of Public Programs," to assist organizations in directing their work and articulating their worth to constituents. Working with Minnesota NAHRO, the UofM Extension educators have tailored this workshop to help HRAs apply the Public Value approach to HRAs   
How does the public view the work that you do? Do they see your organization using public funds appropriately? Understanding and communicating the Public Value of your HRA shows that your HRA is making a difference in your communities. This session will provide the tools needed to develop a public value strategy and identify strengths within your agency.
Communicating Public Value will help position your HRA with funding proposals, future planning and marketing your organization in your community and with policy makers.  This workshop will also help staff better understand the value of the work that you do, and frame your HRA's value with the public, clients and decision makers.  
At the end of the Public Value Workshop, you will have the tools and opportunity to apply the public value strategy to your organization.  Workshop participants will learn the basics of public-sector economics behind the public value strategy, identify their organization's strength in creating public value, and craft their program's public value statement.
Say What?  Techniques for Effective Communication Even in Tough Circumstances 
Speaker & Facilitator: Jason Anderson
Jason Anderson uses his 25 plus years of experience as a Probation Officer to inform his fun and interactive sessions focused on effective communition even in tough situations.  Most recently, Jason served as the Director of Itasca County Probation and in that role, he worked in curriculum development and training delivery.  
No matter your role, your communication style drastically influences the response of the person you are talking to.  Meeting fire-with-fire can escalate a situation quickly, while being too passive can result in important information not being conveyed.  In this skill-building workshop, participants will discover the importance of attitude they bring to their communication style and practice effective communication techniques. Workshop highlights include:
Discover the impact our attitude of approach has on client engagement.
Understand the effectiveness of utilizing active listening skills.
Practice effective ways to respond to clients who are upset.
In addition, our communication can be enhanced when we remember why we chose to work in houisng – and to reflect on who needs to hear that answer.  When your "why" is connected to something other than and bigger than yourself, the results in outcomes can be staggering. This is especially important after the last few years and the many challenges faced by housing authority staff during the pandemic.  In this workshop participants will:
Gain perspective on lessons learned about self-care in a pandemic.
Discover the important distinction between honoring concerns vs. negativity.
Share success stories and positive developments that the pandemic created and
Enjoy a good laugh or two along the way along with some healthy venting! 
Participant Information
We post event material as it is provided by our speakers.  Some items are not available as they are considered proprietary documents.  Thank you for your understanding. 
Lodging & Meal Package at Sugar Lake Lodge
Our Spring Symposium will be held at Sugar Lake Lodge located 15 miles outside of Grand Rapids, Minnesota. We have exclusive use of the full venue for the duration of the symposium. Reserve your lodging with Sugar Lake Lodge by using the fillable form provided. Advance payment is required. 
What Is in the Lodging & Meal Package? Minnesota NAHRO has secured a lodging and meal package for the symposium which includes: 
2 nights lodging for Monday & Tuesday nights 

All meals including Monday lunch and dinner, Tuesday breakfast, lunch and dinner plus Wednesday breakfast and lunch.   

Sunday night is available as an add on & includes Sunday dinner and Monday breakfast

2 day package begins at $352 per person
More details available on the form provided. 
Contact Brittany or use the form to request a meal only option for those living nearby.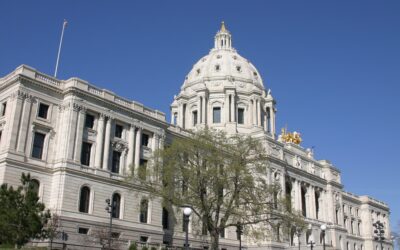 Minnesota NAHRO adopted a legislative agenda based on three priorities: People, Production, and Preservation. Our advocacy efforts shared stories of how important empowering Minnesotans to thrive through increased access to safe and stable homes, increasing the supply...